We are thrilled to unveil the fresh new look and direction for Effixis! After months of hard work and dedication, we are excited to share the results of our rebranding process with you. Our goal is to provide an even better experience for our customers and reinforce our commitment to empowering data-driven decisions through NLP.
Why Rebrand?
We have grown and evolved over the years, and our new brand identity reflects the progress we have made as well as our vision for the future. This rebranding embodies our dedication to constant innovation and our focus on meeting the ever-changing needs of our customers.
What is New?
Our rebranding includes a brand-new newsletter, a revamped color scheme, and a modernized website design. These changes are not just cosmetic; they represent our ongoing commitment to delivering exceptional products and services, and our promise to continue pushing the boundaries of AI and Natural Language Processing.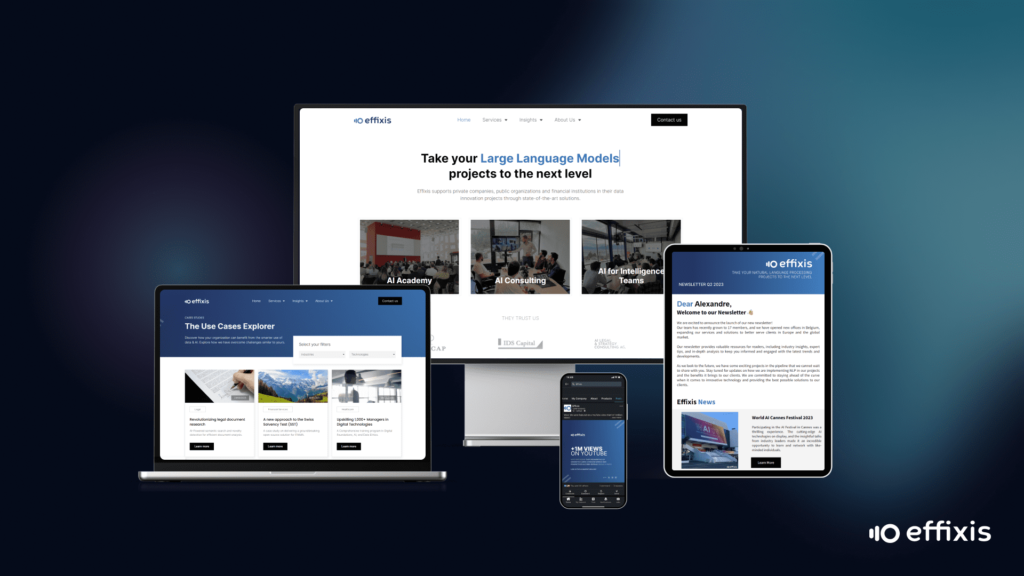 When Can You Expect to See These Changes?
You probably already saw some changes on our latest LinkedIn posts, and you will continue seeing our new look across all our media channels, including our website, social media profiles, and marketing materials. We are confident that this fresh visual identity will make your experience with Effixis even more enjoyable and seamless.
Your Feedback Matters!
We would love to hear your thoughts on our new look. Please share your feedback and reach out to us on our social media channels. Your opinions and suggestions are important to us, as they help us continually improve and grow.
Thank you for your ongoing support and for being a part of our journey. We are excited about this new chapter and cannot wait to see what the future holds for Effixis!